Circular Economy: Solutions for Post-Consumer Waste and the Future of Plastics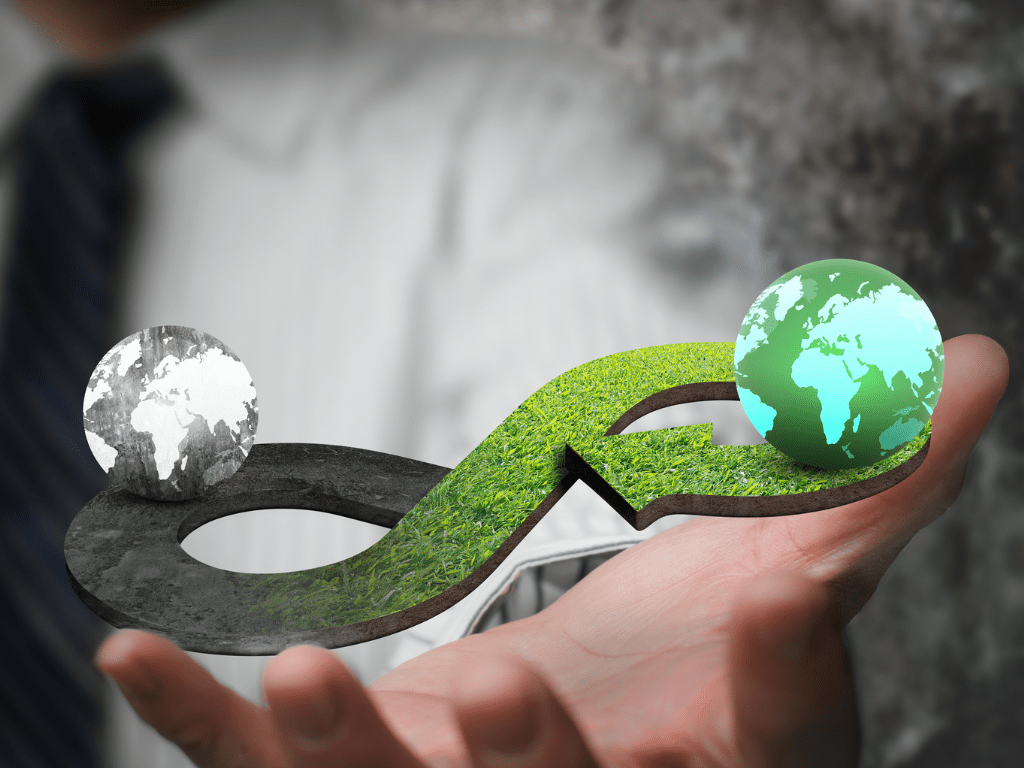 The fact about plastic
The startling fact that almost 40%-50% of the world's waste plastic has no outlet has sparked an urgent global need to find more innovative uses for post-consumer plastic waste. In recent years, political leaders have come together to openly discuss more strategies for reducing waste plastic that ends up in landfills or oceans.
The EU has enacted new legislation to support its goals of reducing waste and increasing the use of more recycled materials in plastic products manufacturing. By 2025, 50% of all products are to be made from recycled materials, with this number rising to 70% by 2027 (Plastics Europe).
The Challenge, A Circular Economy.
Most plastics today are still produced from fossil-based feedstock. Transitioning to a circular, climate-neutral economy requires significant investment and innovation to produce more recycled plastics, aligning with the goals of the Paris and Glasgow Agreements and the EU's 2050 climate-neutral ambition.
So, how can we reintroduce mixed plastics waste into the manufacturing of plastic material?
Recycling mixed plastics presents challenges due to the wide variety of different polymer-based materials used in products, which can be difficult to separate, such as a PET bottle with a PP or PVC screw top. However, more new recycling technologies have emerged, promising to increase both the quantity and quality of recycled plastics.
Compatibilization and solid-state extrusion methods can pulverize mixed polymers, enhancing recycling by blending different plastics together. By improving segregation and collection processes for more types of plastics like semi-rigid and flexible films, the recycling rate can be further increased.
Industry Consensus
Recent discussions at global trade fairs have revealed that although many producers have not yet been asked to adopt more circular processes or products, the circular economy is gaining traction across various industries, particularly beyond single-use plastic products.
The industry consensus acknowledges this progress and recognizes that sectors like the medical industry, which rely heavily on virgin resins to maintain quality standards, have yet to prioritize more sustainable practices. However, consensus also highlights the potential for alternative materials and innovative technologies across a broader range of industries, even those not traditionally associated with circular practices.
By coming together at upcoming events, we offer invaluable opportunities for businesses to explore more ways to contribute to the circular economy, collaborate with industry leaders, and foster a more sustainable future. By broadening the focus on circularity, the industry can create a more extensive impact and promote lasting, positive change.
TSM Control Systems' Role in a Circular Economy
TSM Control Systems' unique Gravimetric Batch Blenders are driving the Circular Economy by enabling our customers to reduce, reuse, and recycle more plastic materials. Our patented reverse-flight auger mixing technology ensures superior mixing homogeneity regardless of material bulk density or geometry, a feature not found in competing systems.
These blenders offer plastic producers several benefits:
Increased regrind usage maximization
Consistent end product production, even with varying feedstocks
Reliable material blending, reducing process downtime
Lower scrap rates
High accuracy dispensing, up to 0.01% of batch
Leveraging our versatility and innovative capacity, we have adapted our blenders to meet the evolving needs of the plastics industry.
Our systems accommodate post-consumer recyclates of varying bulk densities and particle geometries while maintaining a homogenous mix, contributing to a sustainable and resource-efficient economy.
For more information on how your business can contribute to the circular economy, contact us at [email protected].